CBD E-Liquid
Vaping is the quickest, most effective method of delivering CBD into your body. We stock a huge range of high quality CBD e liquids and CBD vape juice from the world's top manufacturers, with over 20 brands both from here in the UK and overseas.
Our CBD vape e liquid product range includes options in a variety of sizes, from small and affordable 10ml eliquid products to larger 30ml and 50ml options with high potency CBD strengths upto 1500mg Per 10ml (15% Potency).
Starting from just £3.49 per 10ml, our range of the best CBD vape e liquids includes everything you need to start vaping. Choose from a large range of flavours to suit your tastes and preferences in CBD oil, all at the most competitive prices in the industry.
CBD E Liquid not suitable for you? Try our  for CBD Oil, CBD Tinctures/CBD Oral Drops, CBD Gummies or CBD Capsules for alternative CBD products.
Best Sellers
Show Filters
Show Filters
Over the last few years, CBD oil has grown massively in popularity. Now, a growing number of vape users are starting to use CBD vape oil alongside their usual e liquids vape juice.
CBD vape oil offers a wide range of benefits, from its effects on your mood and comfort level to its potential therapeutic properties. If you already have a vaping kit, it's quick and easy to use it to consume CBD.
Below, we've explained what CBD vape oil is, as well as how it works. We've also taken a look at some of the science-supported benefits offered by CBD vape oil, from its effect on pain to its potential impact on anxiety, depression, heart health and more.
What is CBD Vape Oil?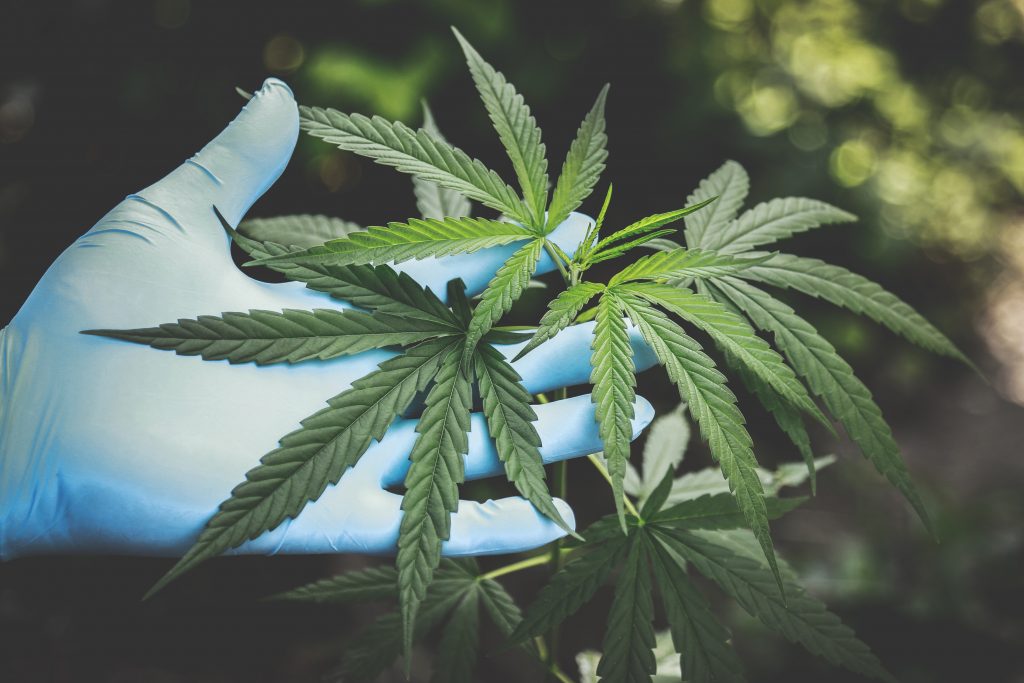 Technically, CBD vape oil isn't actually an oil at all. Instead, it's any type of vape juice that uses CBD as its active ingredient instead of nicotine. This means that you can consume it using your vape, the same way you would any other type of e liquid.
Because of this, you might see CBD vape oil referred to as "CBD e liquid" or "CBD vape juice" online. All of these terms refer to the same thing. Most of the time, CBD vape oil is a mix of CBD, flavouring, plus ingredients such as propylene glycol and vegetable glycerin.
To clear things up, it's important to go over the numerous types of CBD oil that are available on the market today:
CBD oil is an oil-based solution that's made from cannabis, or hemp. It usually comes in tincture form and is often made using carrier oils such as MCT oil. Like all CBD products, CBD oil does not contain THC and won't give you a "high" like untreated cannabis.
This type of CBD oil is not designed for use in a vape and isn't safe to inhale. We sell a range of CBD oil products in our store, which are ideal for use as tinctures or as natural additives to food or coffee.
CBD vape oil is any type of vape e liquid that contains CBD. Since it comes in e liquid form, you can safely inhale CBD vape oil using your vape pen. We sell a huge range of different CBD vape oils in our store, all of which are ideal for inhaling CBD via vapour.
Other types of CBD oil are designed for use topically (on your skin) or for a range of other purposes. These CBD products usually contain a variety of additives and aren't designed for use with a vaporiser.
Vaping CBD offers several advantages over consuming it in oral tincture form. First, vaping CBD is by far the fastest way to get it into your bloodstream, allowing you to experience the effects of CBD without having to wait for your body to absorb and metabolise an oral CBD tincture.
Second, if you're already used to vaping eliquid, using CBD e liquid is a quick, convenient and simple process that you can do using your rechargeable vape pen, all without any need to buy new equipment.
Most CBD e liquids come in a range of strengths (Potency upto a massive 15%), letting you tailor your dose just like you would with a nicotine e liquid. We've covered the basics of using CBD vape oil further down the page.
CBD Vape Oil vs. CBD E Liquid
Like we mentioned above, CBD vape oil and CBD eliquid are the same thing. If you see CBD vape oil advertised online, you can use it with your vaporiser the same way you would any other e liquid.
In addition to CBD eliquid, you can also buy CBD vape additives. These are designed for use with existing e liquid. By adding the vape additive to your favourite e liquid, you can enjoy the benefits of CBD in a convenient, familiar form.
Effects, Uses and Benefits of CBD Vape Oil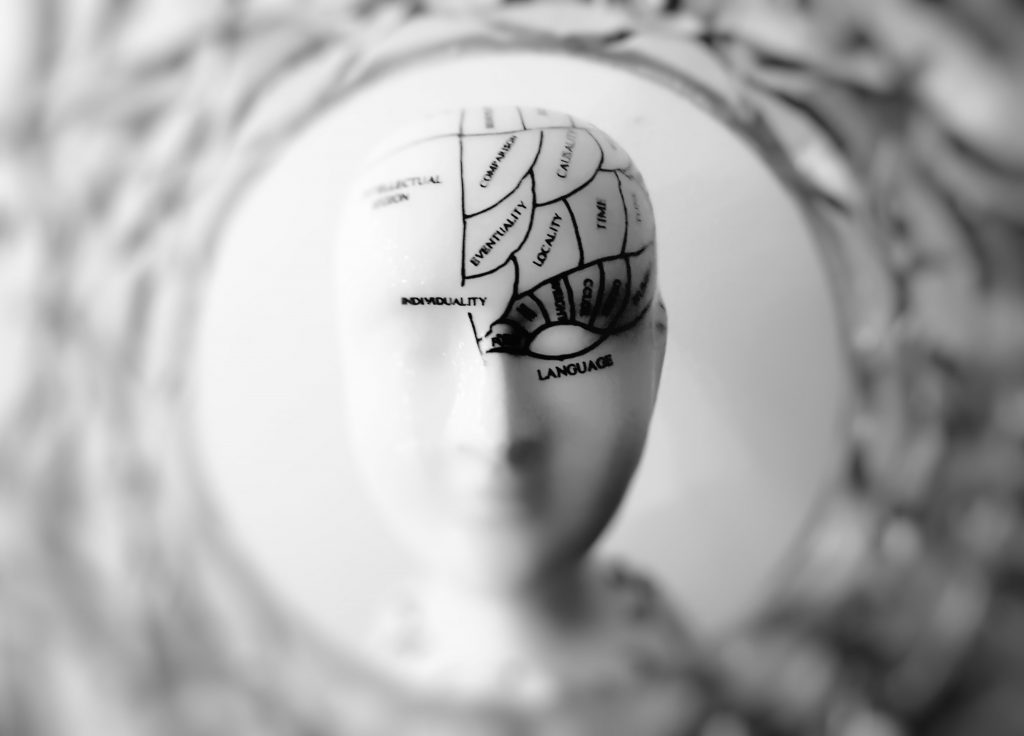 CBD vape oil has a range of potential benefits. Although CBD only recently became legal in the UK, it's backed up by a growing volume of studies indicating that it has real, proven benefits for health and wellbeing.
Unfortunately, finding authoritative, accurate information on the benefits of CBD oil can be quite a difficult process. Many CBD merchants hype up CBD oil as a cure-all treatment that can make any condition better, often without any scientific evidence to back up their claims.
Instead of doing this, we've stuck to the facts. Below, we've listed some of the science-backed, data-supported benefits of cannabidiol, including the CBD that's contained in vape oil.
CBD Can Improve Anxiety and Depression
Cannabidiol, including the CBD in vape eliquids, is being studied as a potential form of treatment for anxiety, depression and a range of other widespread mental health disorders.
Most of the time, anxiety and depression are treated using medications. While these tend to be effective at treating the underlying condition, they're often riddled with side effects ranging from fatigue and insomnia to migraines and sexual performance issues.
Worse yet, many of the conventional medications used to treat anxiety and depression have the potential to be addictive. Benzodiazepines such as Valium (diazepam) and Xanax (alprazolam), both of which are used to treat anxiety, can be highly addictive and harmful if misused.
While large-scale studies into CBD oil are still underway, recent studies have found that CBD is a promising treatment for some forms of anxiety and depression.
For example, in animal studies, researchers have found that cannabidiol — the active ingredient in CBD oil — has antidepressant-like effects that are comparable to those of imipramine, a highly popular tricyclic antidepressant that's used to treat agitation, anxiety and depression.
Studies of CBD in humans have also found that it can help to treat certain forms of anxiety. In a study from 2011, researchers gave either a 600mg dose of CBD or a non-therapeutic placebo to 24 people with social anxiety disorder, then asked them to make a four-minute public speech.
According to the study, the people given CBD before the speech showed "significantly reduced anxiety, cognitive impairment, and discomfort in their speech performance." They noted that the cannabinoid "inhibits the fear of speaking in public" in people with a social anxiety disorder.
Right now, there aren't any large-scale studies confirming these results. However, research into CBD is being carried out at a record pace now that it's legal and widely available, meaning that we could soon see more detailed, authoritative data into its effects on anxiety and depression.
CBD is Effective at Treating Certain Forms of Pain
In addition to its benefits as a potential treatment for anxiety and depression, CBD is well known as a natural pain reliever.
As a natural form of pain relief, CBD has a history dating back millennia. Today, it's the subject of an increasing number of scientific studies looking at its potential benefits as a treatment for chronic pain, inflammation and even pain following surgery.
Although there are few studies of CBD alone as a pain reliever, one study of a mixed CBD and THC product found that it was effective at reducing pain and muscle spasms in people affected by multiple sclerosis (MS).
Another study of the same CBD and THC product found that it was also significantly effective at reducing pain in people with rheumatoid arthritis (RA), particularly during movement and rest.
A more recent study from 2017 discovered that local administration of CBD can inhibit pain from osteoarthritis. Although this study was carried out on animals instead of humans, it's yet another promising sign that CBD is effective as a natural form of pain relief.
CBD Can Help You Enjoy Better, More Effective Sleep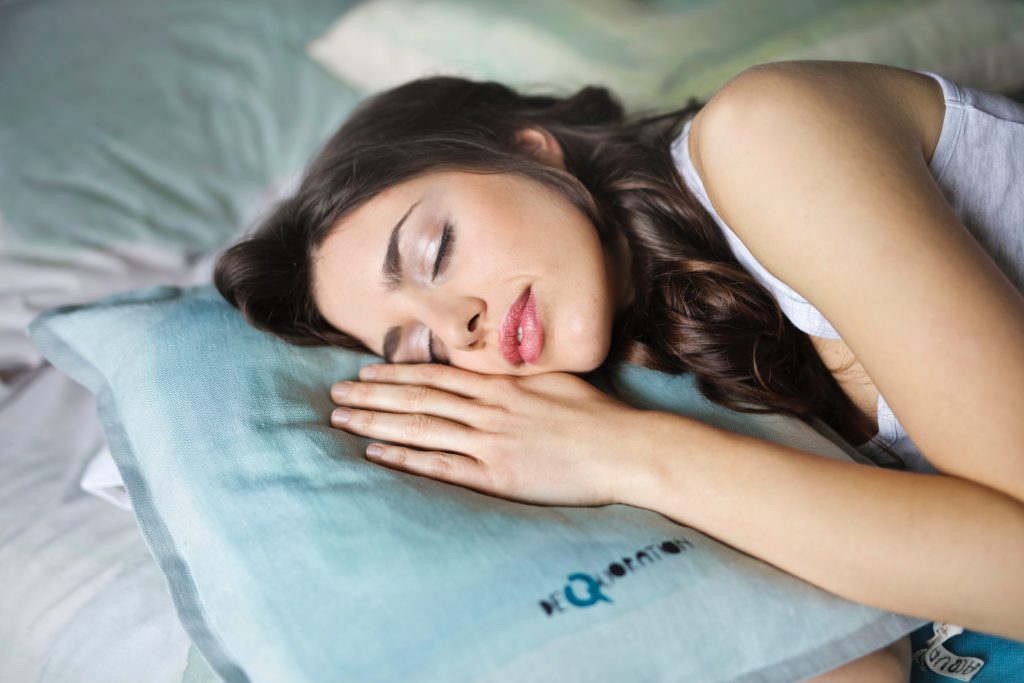 Are you prone to insomnia? One of CBD's biggest benefits is its ability to make falling asleep, as well as staying asleep, easier for people who suffer from insomnia, anxiety and stress.
Unlike many of the other benefits of CBD, which are only backed up by a small amount of study data, CBD's benefits for improving sleep and preventing insomnia have been researched in far more detail.
For example, a 2019 study found that CBD may offer benefits for people who find falling asleep difficult due to stress and anxiety.
In the study, 72 adults with concerns of anxiety and/or poor sleep were given a clinical treatment containing CBD. In the first month of treatment, 57 of the 72 people involved in the study had a decline in their anxiety scores, indicating that they felt less anxious after using CBD.
48 of the 72 people, or approximately 67% of the people involved in the study, also had a higher sleep score after using CBD within the first month. The researchers found that almost all of the people involved in the study tolerated the CBD treatment with few or no side effects.
Adding to CBD's appeal is the fact that it doesn't appear to have any of the addictive qualities of conventional insomnia treatments, such as benzodiazepines and hypnotic agents like zopiclone and zolpidem (Ambien).
CBD Might Help to Prevent Brain Degeneration
CBD is currently being studied as a potential treatment for a range of neurological conditions, including Alzheimer's disease.
Although research is still in the early stages, experts believe that CBD could have protective effects that can treat multiple sclerosis and epilepsy. For example, a study of a medicine that contains CBD and THC found that it reduces spasms in people with multiple sclerosis.
Other studies have found that it can reduce seizures in people affected by several neurological conditions, including dravet syndrome.
CBD's effects on inflammation have also made it an area of study for researchers investigating potential treatments for Alzheimer's disease. Currently, studies show that CBD may be able to slow down the brain degeneration that occurs in Alzheimer's patients.
It's important to note that research in this field is still in its early stages, meaning that CBD isn't yet considered a proven treatment. However, the results are promising and show that CBD may have a range of significant benefits for your neurological health and wellbeing.
CBD is Linked to Improvements in Acne
Although there are no large-scale studies yet, scientific research shows that CBD oil could be a helpful treatment option for people with acne.
According to the NHS, acne is one of the most common skin conditions in the UK, affecting 80% of people between the ages of 11 and 30. For some people, it's a persistent condition that sticks around well into the 30s, 40s and even middle age.
A test tube study of CBD oil from 2014 indicates that it may prevent the sebaceous glands from releasing excessive amounts of sebum, a type of natural oil produced by the body that can clog pores and cause acne breakouts.
Other studies of CBD indicate that its effects on inflammation could also help to reduce pain and redness from acne.
In short, if you have acne, CBD oil — whether consumed sublingually, topically or as CBD vape oil using a vape pen — could be a helpful tool in your toolkit for preventing acne breakouts and controlling inflammation.
Other Benefits of CBD
CBD, including the CBD that's found in vape oil, is also linked to several other potential health effects and benefits. According to recent research, CBD may help to improve everything from heart health to recovery during substance abuse treatment.
We've covered these potential benefits in our full guide to the benefits of CBD, along with links to all of the current scientific research on CBD.
Is CBD Vape Oil Easy to Use?
If you're already used to vaping, using CBD vape oil is easy. In fact, vaping CBD is the quickest, most effective way of delivering it into your body. There are several ways to take in CBD using a vaporiser:
Using CBD e liquid. If you already have a vaping device, you can choose from a range of CBD e liquids. Most CBD eliquids come in a variety of concentrations, allowing you to tailor your CBD consumption based on your needs.
If you're just getting started with CBD, it's best to choose an e liquid with a mild amount of CBD. Our collection of CBD e liquids includes a massive variety of flavours and CBD concentrations, allowing you to tailor your usage based on your taste and needs.
Using a CBD vape additive. CBD vape additives contain concentrated CBD, allowing you to add CBD to your favourite e liquids. We stock a massive selection of CBD vape additives in different sizes and concentrations.
Like other types of e liquid, CBD e liquid comes in 10ml and 30ml containers that are designed for use with a rechargeable vaporiser, as well as in cartridge form.
Need help using CBD vape oil? Our guide to vaping CBD explains everything you need to know about using your vaporiser to consume CBD, from the best CBD vaping devices to the basics of adding CBD to your existing eliquid.
Frequently Asked Questions About CBD Vape Oil
Can You Mix CBD Oil With Vape Juice?
No. CBD oil drops are designed for use sublingually (under the tongue) and are not safe to use with a vaporiser. These products often contain MCT oil and other ingredients that can harm your health if consumed in vapour form.
If you want to vape CBD, you should only use CBD e liquid or CBD vape additives designed for use with e liquid. Do not vape CBD oil tinctures, the contents of CBD capsules or other products that are not explicitly designed for use with a vaporiser.
How Long Does a Bottle of CBD Vape Oil Last?
Our range of CBD vape oil products come in a variety of sizes, from 1ml cartridges to 10-50ml containers. Depending on your usage habits, a bottle of CBD vape oil can last anywhere from several days to several months before you'll need to replace it.
Does CBD Vape Oil Get You High?
No. Cannabidiol, or CBD, does not contain THC and as such does not get you high. While you may feel more relaxed after using CBD vape oil, you won't experience any of the psychoactive effects associated with THC.
Is CBD Vape Oil Legal in the UK?
Yes. CBD vape oil and other CBD products are fully legal in the UK, meaning that you can freely purchase and use CBD. According to the Cannabis Trades Association UK, the sale of CBD has risen dramatically since CBD became legal, with more than 250,000 CBD customers in 2018.
Our guide to CBD laws in the UK explains the legal side of CBD, including the key information you need to know as a CBD user, in more detail.
What's the Best Way to Vape CBD?
There are several ways to vape CBD, from CBD cartridges to CBD additives designed to blend with your favourite e liquids. Our guide to vaping CBD goes into more detail on the best ways to vape CBD, as well as our recommended CBD vaping devices.
What's the Strongest CBD Vape Oil?
Most of our CBD e liquids come in a variety of strengths, ranging from 250mg to up to a very potenct 1,500mg of CBD per 10ml bottle. Currently, our strongest CBD vape oils contain 1500mg of CBD content per 10ml bottle (15%) and are intended for people that prefer a relatively concentrated dose of CBD.
Is Vaping the Only Way to Consume CBD?
Although vaping is the most efficient way to consume CBD, it's not the only option. In addition to CBD vape e liquid and vaping devices, we also have CBD edibles and a large selection of other CBD-infused products.
Showing all 37 results